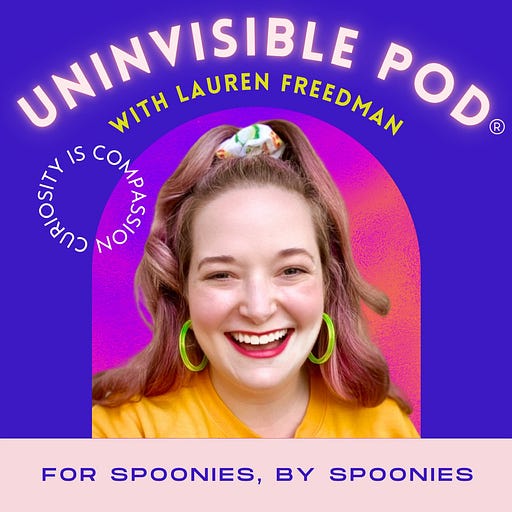 Jul 28 • 1HR 9M
Episode 151: Jared Walker, Founder of Dollar For
Dollar For Enforces Charity Care to Save You From Medical Debt
An award-winning podcast about invisible conditions and chronic invisible illness, featuring interviews with survivors, their loved ones, advocates, and experts in varied healing modalities, from medical to holistic. Hosted by Lauren Freedman, a health coach and patient advocate, who lives with Hashimoto's disease and sleep disorders, Uninvisible uncovers real stories of survival and humanity – complete with laughter. In truth and with candor, we offer solutions – and challenge the world to change.
Overview
Jared Walker founded Dollar For in 2012 in Portland, Oregon. Now a national non-profit crushing medical bills and making charity care known, easy, and fair, the organization was born out of a desire to help folks in medical crisis after Jared witnessed his own family's experience with — you guessed it — crushing medical debt. Dollar For eliminat…
Listen to this episode with a 7-day free trial
Subscribe to
Uninvisible Pod
to listen to this episode and get 7 days of free access to the full post archives.